Groundwater monitoring
A network of groundwater monitoring wells has been established across the watershed to monitor the quality and quantity of the groundwater resources in the SVCA watershed.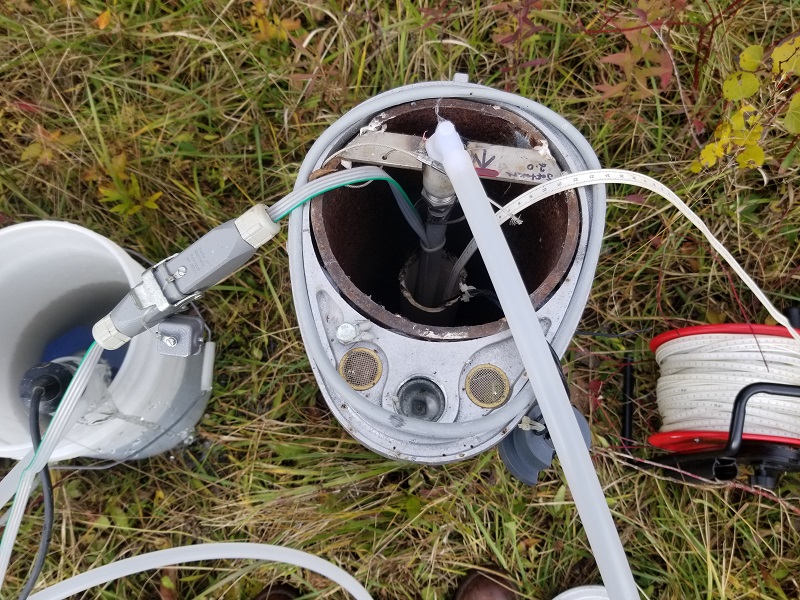 Data from these wells is being used to make informed decisions about water testing and treatment of private wells, water allocation (under the Ministry of the Environment, Conservation and Parks Permit To-Take-Water program), drinking water source protection planning, and potential climate change impacts.
The data will also be used in the future as a low water response indicator for various stages of drought.
Results from water quality sampling areas are used to inform municipalities of any exceedances of the Ontario's Drinking Water Quality Management Standard that might occur in aquifers within their jurisdiction.
The 17 wells and 23 aquifers established by SVCA are part of the Provincial Groundwater Monitoring Network (PGMN) which is a partnership program with all 36 Ontario conservation authorities to collect and manage ambient groundwater levels. By keeping a long-term record of groundwater quality and quantity, we're able to identify potential contaminant sources and effective remediation strategies. This data serves as an early warning system for changes in our aquifers, caused by climatic conditions or human activities, and allows us to make sound land-use decisions.
Rain gauges have also been added into the network at various well sites in order to gain a better understanding of the correlations between precipitation and groundwater levels.