Posted on Wednesday, May 24, 2023 09:45 AM
FOR IMMEDIATE RELEASE – May 23rd, 2023
Saugeen Valley Conservation Authority announces the Varney Conservation Area Swimming Pond in West Grey will be closed until further notice
SAUGEEN WATERSHED, ONTARIO – Bruce, Dufferin, Huron, Grey, and Wellington Counties.Varney Conservation Area's swimming pond has served as a picturesque backdrop for generations of families, residents, and visitors. We fully acknowledge the historical significance and emotional attachment many have to this location.
"We...
Posted on Wednesday, May 10, 2023 08:27 AM
Water Resources Data Technician
One position, full time, five-month contract
Summary of Functions
The Water Resources Data Technician will support the transfer of data from various electronic platforms (WISKI, Excel, ONe-Key Portal) as well as print data to Microsoft Power BI, a data visualization tool that will enable SVCA to share water resources data publicly. They will be responsible for quality control (QA/QC) and entry of surface water, groundwater, snow survey, and watercourse data, as well...
Posted on Monday, February 06, 2023 01:48 PM
As founding members of the organizing committee, Saugeen Conservation is advertising the upcoming Grey Bruce Woodlot Conference.
Mark your calendars, as this conference is returning to an in-person format!March 25th, 2023Elmwood Community Centre
9:00-9:30am: Registration9:30-9:40am: Opening remarks and administration9:40-10:25am: Willet's Woods Rehabilitation10:25-11:10am: Moths11:10-11:55am: Forest health11:55am-12:05pm: Draws12:05-1:15pm: Lunch and view exhibits1:15-1:20pm: Award of Merit...
Posted on Tuesday, July 12, 2022 08:45 AM
Wild Encounters Junior Summer Nature Day Camp
Wild Encounters Junior Summer Nature Day Camp is designed to enhance your child's knowledge, understanding and appreciation of the natural world. This camp is located atSulphur Spring Conservation Area.
All programs are designed for youth aged 5 to 8 with fun and exploration in mind. Activities:
hiking
nature games
crafts
exploring and investigating wildlife
and more!
All programs will have a maximum of 10 campers per group, facilitated by 2 environmental...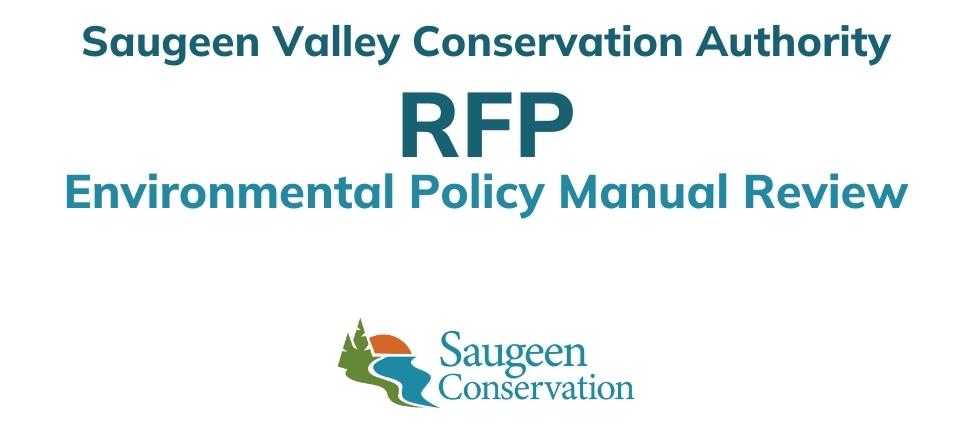 Posted on Friday, June 24, 2022 11:51 AM
Saugeen Valley Conservation Authority has an open Request for Proposal on Biddingo.
Saugeen Valley Conservation Authority (SVCA) is a community-based environmental organization, dedicated to protecting, restoring, and managing the natural resources of the Saugeen, Pine, and Penetangore River watersheds.

SVCA is interested in retaining consulting services to update and streamline the SVCA Environmental Planning and Regulations Policy Manual.
This RFP closes on Thursday, July...