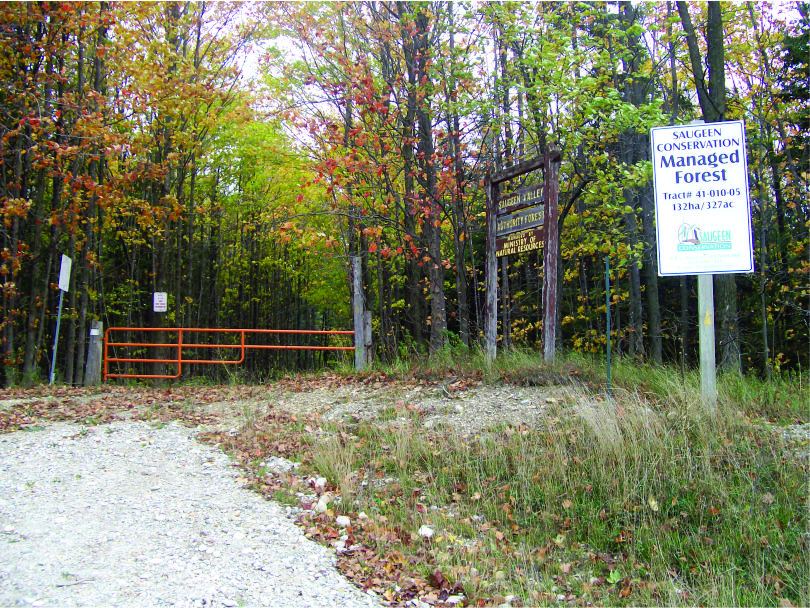 Mildmay-Carrick
Year-round activities are recreational hiking, cross-country skiing, snowshoeing, cycling and horseback riding.
This Managed Forest property consists of gently rolling terrain. It has a large component of upland hardwoods.
The following links provide more Information on Mildmay-Carrick.
Location
GPS 44.0000,-81.1101
Located in the Municipality of South Bruce, south of the village of Mildmay.
Recreational trails
There are 3.5 km of recreational trails on this property. They are well-marked and connected to provide both short and extending hiking.
The property is open year round.
Fishing
There are no fishing opportunities on this property.
Visit our Fishing page for more information.
Hunting
Fees
There are no fees collected to use this property.
Amenities
There are no facilities on this property.
History
We bought this 132 ha (327 acres) property in the 1960s.
We began planting trees in areas cleared before we purchased the property. We did this to establish natural corridors that link to existing forests. This also provides more wildlife habitat.
Mildmay-Carrick is a Managed Forest property.