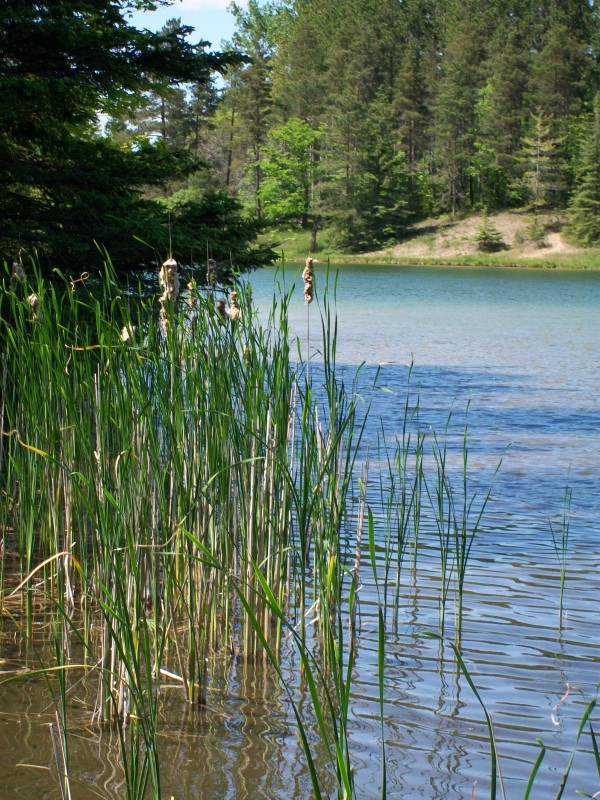 Allan Park
Allan Park is one of the most popular properties owned by Saugeen Conservation. This day-use park is open to the public on a year-round basis. Enjoy a picnic by the pond, cast a fishing line, or take a trek back to explore the vast trail system.
Allan Park has over 162 hectares of rolling, forested landscape. There is also an impressive pond area. This park is a terrific location to spend an afternoon. Explore the vast trail system on foot, ski or snowshoe. Cycling and birding are popular activities you can enjoy while visiting the park.
The links below provide more information about Allan Park Conservation Area.
Location
GPS 44.1489,-80.9243
Allan Park is located between Hanover and Durham, south of Grey County Road #4.
Recreational trails
Allan Park has over 10 km of scenic, recreational trails open to the public year round, suitable for:

hiking (beginner to advanced)
horseback riding
cycling
cross-country skiing (beginner to novice)
snowshoeing

Most of the trails consist of hard-packed, natural surfaces. Loose gravel and boardwalk are also incorporated
Fishing
Pond is stocked with young trout from Ministry of Natural Resources and Forestry (MNRF) and local suppliers.
Put and take system we have had in place for many years.
Fishing is permitted within season only (follow MNRF guidelines - Zone 16).
Ice fishing is NOT permitted as the ice can be unstable.
Enjoy the annual MNRF license-free family fishing weekend held in July.
Please visit our Fishing page for more information.
Hunting
Hunting is NOT permitted in Allan Park.
Please visit our Hunting page for more information.
Fees
There is a $5.00 parking fee to access Allan Park.
You can download the MacKay Pay app from the app store (both Android and iOS) or go to mackaypay.com on your computer.
Allan Park is Zone 3071.
Amenities
History
Scenic lands within Allan Park are part of the Horseshoe Moraine.
Rolling hills reaching an elevation of 100 feet gives way to kettle lakes and cold water springs.
These features resulted from the melting of glaciers thousands of years ago.
Many of the trees here were planted in the 1960s by Saugeen Conservation and MNRF.
162 ha (400 acres) of rolling forested lands and an impressive pond.
Allan Park is designated as a Conservation Area and Managed Forest.