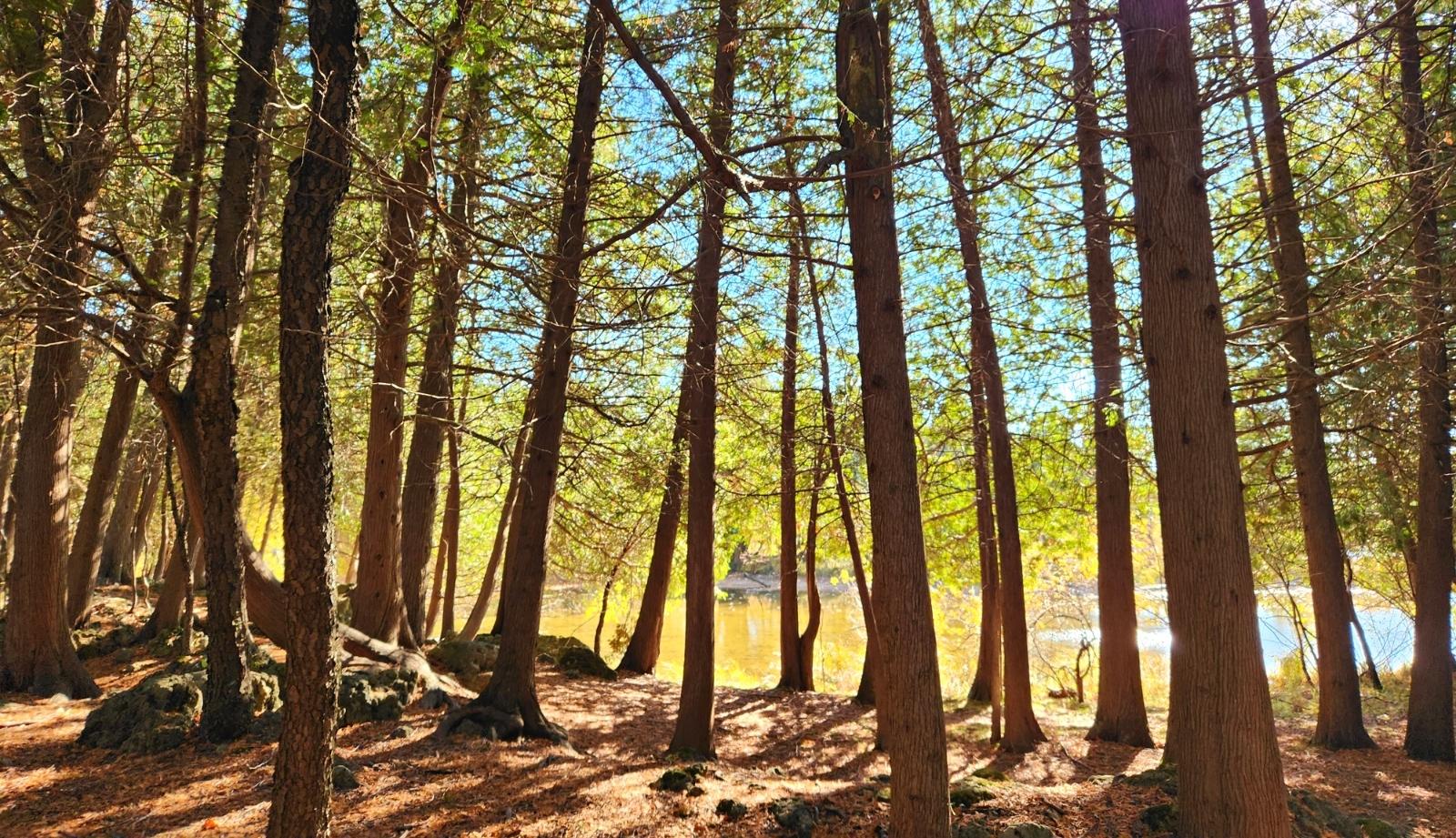 Protect your local environment.
Donate today.
Do you have dreams of helping protect the environment? Maintaining natural spaces for habitat preservation and watershed conservation, and creating opportunities for people to appreciate nature is what Saugeen Conservation does every day. Donations allow SVCA to make improvements to public recreation areas such as trails, plant trees to improve forest cover and pursue initiatives designed to improve the health of our watershed.
Every donation supports SVCA in the care, management and protection of over 21,000 acres of land. All donations of $25 or greater are eligible for a charitable receipt for your tax return. Donations of $200 or more could qualify for federal and provincial charitable donation tax credits of nearly 50%.
Saugeen Conservation has been a long time recipient of land and estate donations, ensuring the ongoing protection of a landowner's vision for the protection of the property's forests and wetlands into the future.
Saugeen Valley Conservation Authority invites watershed residents to consider land donation and conservation easements as their natural heritage legacy. In addition to environmental benefits, ecological gifts can also provide economic benefits to the donor through tax incentives.
How to donate
Donate land
To inquire about land donation please email us.
Donate online
Donations can be made through our online form at Canada Helps.
Donations can also be accepted by e-transfer using payments@svca.on.ca
Donations can be made online through Square.
Or by using our QR code:

Donate in person or by mail
If you prefer to donate in person, you can visit our administration centre and donate via cash, cheque, credit card, or debit card.
Donations by cheque can be mailed to:
Saugeen Conservation
1078 Bruce Rd 12
Formosa, ON
N0G 1W0
Donate by phone
Contact our administrative centre at 519-364-1255 and complete a donation over the phone using your credit card.
Registered charity information
Our registered legal charity name is Saugeen Valley Conservation Authority and charitable number is 107957987RR0001.