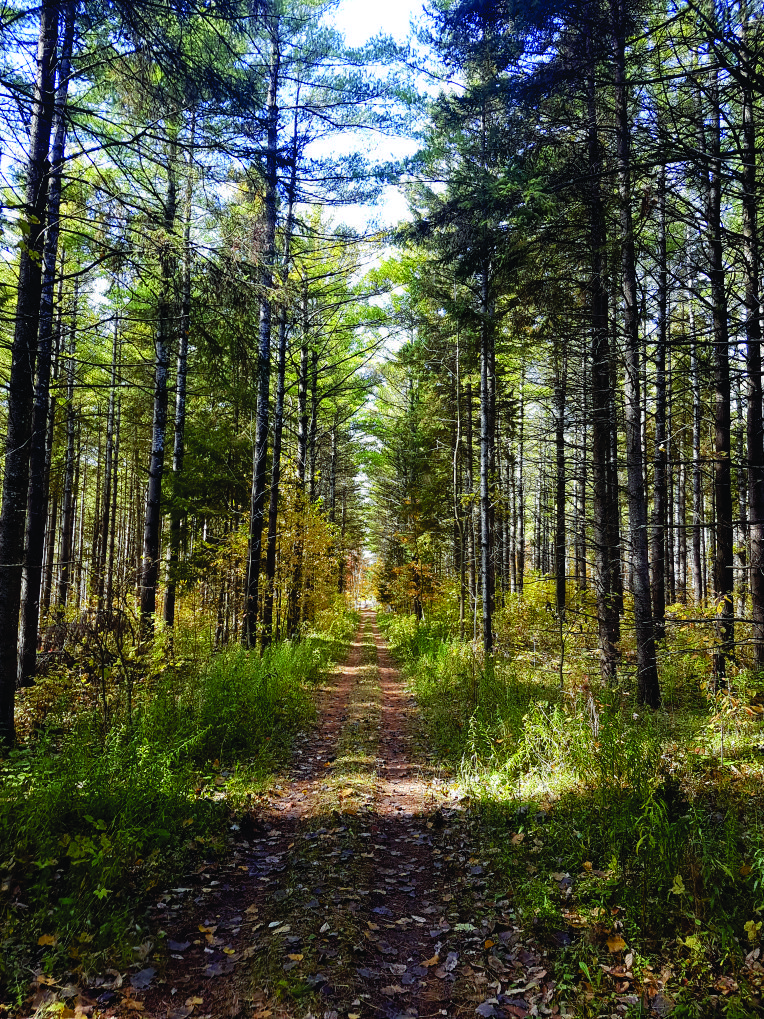 Kinghurst
Kinghurst is an ideal location for a summer hike or a cross-country skiing adventure. In the winter months, you can find a wide variety of wildlife at this property.
The trails at Kinghurst are popular for a wide range of users. This includes families, school groups, nature enthusiasts and equestrians.
Location
GPS 44.3088,-80.9359
Located in the township of Chatsworth, about 30 km south of Owen Sound.
Recreational trails
There are 4.6 km of recreational trails located on this property for beginner to advanced hikers.
The trails are also suitable for cross-country skiing, horseback riding and snowshoeing.

The Singhampton Moraine consists of irregular, stony knobs and ridges of glacial till. You can also find kame deposits and kettle-shaped wetlands on this property.
Fishing
There are no fishing opportunities at this property.
Visit our Fishing page for more information.
Hunting
Fees
There are no fees to visit this property.
Amenities
There are no facilities at this property.
History
This 141 ha (348 acre) property is located in the township of Chatsworth. It is within the Singhampton Moraine.
We began purchasing land here in 1955.
Since then, we have planted thousands of trees on this property.
There are many open areas, natural hardwood areas, deep depressions and steep-sided slopes. We left these areas to regenerate on their own.
Next to this property is Ontario Nature's Kinghurst Nature Reserve.
Kinghurst is a Managed Forest.