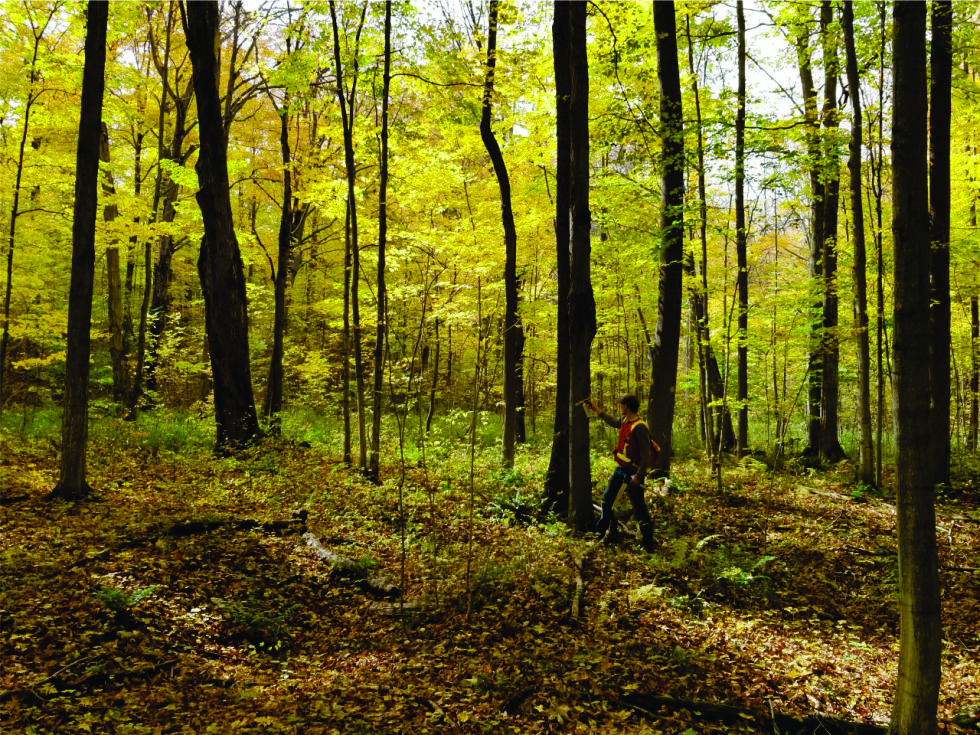 Hardwood Hill
There are many things to see on this property year round!
Features of the Hardwood Hill property:
Recreational hiking
Snowshoeing
Cross-Country Skiing
There are no facilities at this property.
Location
GPS 43.9870,-81.3351
Hardwood Hill is located just outside the village of Teeswater.
Recreational trails
There is a 1 km recreational trail available on this property.
Uses include: hiking, snowshoeing, and cross-country skiing.
Fishing
There are no fishing opportunities at this property.
Visit our Fishing page for more information.
Hunting
Fees
There are no fees to use this property.
Amenities
There are no facilities at this property.
History
In 1972, Saugeen Conservation purchased this 14.5 ha (36 acre) natural gem. We wanted to ensure its protection and availability now and for future generations.

This property is a great example of a maple/beech climax forest. This type of forest covered much of Southern Ontario before settlement.

In 1918, the village of Teeswater purchased this woodlot. They purchased it to supply wood for the village's electric light plant.

During the Depression, villagers on "relief" could go to the bush to cut their own wood.

In the 1940's, school children planted trees on this property. They said it used to be one of the best berry picking woodlots around.

It is still referred to (by many locals) as the "Town Bush".

Hardwood Hill is a Managed Forest.