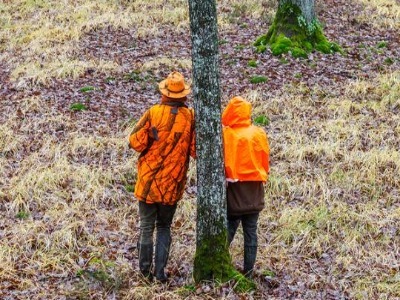 Hunting
We allow hunting on many Saugeen Conservation properties. Please see the information below to determine when and where you can go hunting.
This page provides general information on hunting practices on our properties. All federal, provincial, and municipal regulations/legislation apply.
Properties where hunting IS permitted:
Bell's Lake
Brucedale Conservation Area (only outside campground)
Denny's Dam (only outside campground)
Hardwood Hill Managed Forest
Kinghurst Managed Forest
McBeath Conservation Area (only outside campground)
Mildmay/Carrick Managed Forest
Properties where hunting is NOT permitted:
Allan Park Conservation Area
Durham Conservation Area
Saugeen Bluffs Conservation Area
Schmidt Lake
Stoney Island Conservation Area
Sulphur Spring Conservation Area
Varney Conservation Area
Properties where hunting of waterfowl is NOT permitted:
Saugeen Conservation Managed Forest, Tract # 42-280-20, Lot 10, Concession #9, former Bentinck Twp.
Schmidt Lake (Greenock Swamp).
Please note:
ATVs, 4-wheel drive vehicles and motor bikes are not allowed on Authority properties. We ask that the public respect the purpose and intent of the policy. Offences in this regard could result in fines and/or other penalties.
See our map of our properties where hunting is/is not allowed (pdf).