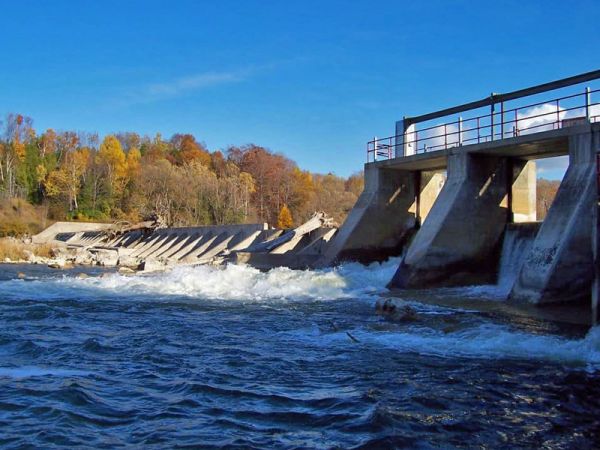 Denny's Dam
This angler's paradise is beside the Saugeen First Nation Reserve. The Ministry of Natural Resources and Forestry (MNRF) owns the area on the south side of the dam.
This property has great fishing opportunities! Catches include Chinook and Coho Salmon and various trout species.
Camping
Location
Denny's Dam is a short distance from the mouth of the Saugeen River in Southampton.

Recreational trails
There are no maintained trails at Denny's Dam.
Fishing
Hunting
Hunting is NOT permitted inside our Conservation Areas. It may occur in the Managed Forest attached to them.

Visit our

Hunting

page for more information.
Fees
Visit the Ontario Steelheaders' Association website for fee information.
Amenities
Camping (non-serviced sites only)
Garbage disposal
Parking
Pavilion
Vault privy
History
Denny's Dam is approximately 24 ha (64 acres) in size.
It has been a site of past archaeological digs and research and is considered a National Historical Site.
Denny's Dam is designated a Conservation Area.