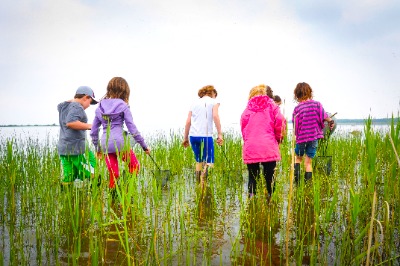 A wide variety of environmental programs are available to schools in the Bluewater and Bruce Grey Catholic District School Boards. Grades 2 to 12 are eligible for the program.
The DEER Program will conclude at the end of June to coincide with the end of the 2022/23 school year. Invitations have already gone out for the 25 spaces available and classes were booked on a first come, first served basis.
Through the generous sponsorship of Bruce Power, in partnership with the Nuclear Innovations Institute, Saugeen Conservation education staff have taught over 80,000 students through this program over the past 25 years.