Managed Forest Tax Incentive Program
The Managed Forest Tax Incentive Program (MFTIP) is designed to teach woodlot owners about basic forest stewardship while giving them a 75% reduction in municipal property taxes on their eligible forest acreage.
Through the MFTIP program, landowners can get their property classified as 'Managed Forest' and pay 25% of the municipal tax rate set for residential properties. The plan must be approved by a Managed Forest Plan Approver such as SVCA. To qualify for the program, each property must meet a minimum area requirement of 9.88 acres of forested land.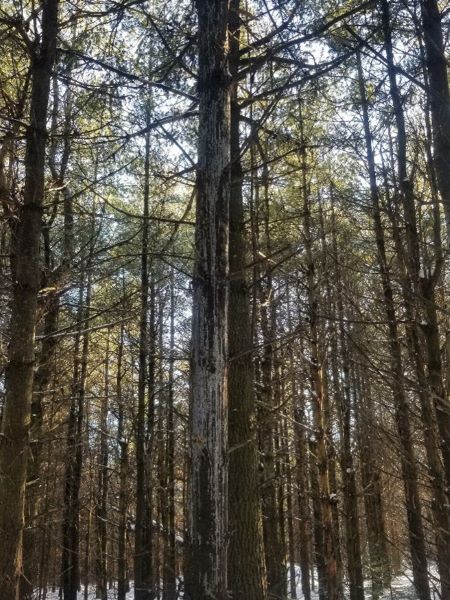 How do we help?
Our Forestry staff will work with landowners to determine woodlot objectives. Once objectives are established, the plan is prepared and a site visit and forest inventory is conducted.
Plans vary depending on the objectives of the landowner, and range from very simple to in-depth.
Common management tasks included in managed forest plans are:
Monitoring for insects and disease
Maintaining trails
Removing invasive species
Increasing wildlife habitat
Timber extraction
Every plan is different and created to suit the unique characteristics of the property and landowners. The plan is reviewed by SVCA forestry staff, and then submitted to the Ministry of Natural Resources and Forestry (MNRF) for approval.
MFTIP Guide
The Ontario Ministry of Natural Resources and Forestry administers the MFTIP.
The guide and further information can be downloaded from the web MFTIP website.
This guide explains land eligibility and procedures for applying.
Stewardship Guide
Do you want to know more about being a good steward of your own land?
Being a good steward benefits your family, your neighbours, and future generations.
It affects the quality and health of plants, wildlife, air and water.
Learn more about stewardship planning and funding in the Guide to Stewardship Planning for Natural Areas.