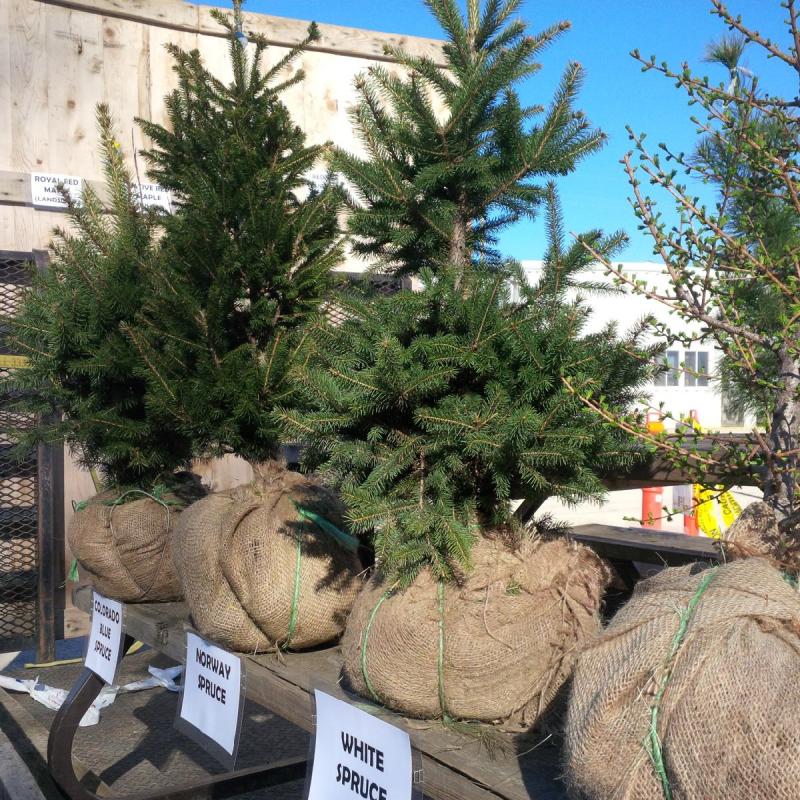 This year's Arbour day tree sale will be held Saturday, April 29th, 2023 from 8am until noon, at the Sulphur Spring Shop south of Hanover.
Should the date change due to nursery availability, we will update this page and our social media. Subscribe to this page to receive updates!
The SVCA Arbour Day tree sale occurs annually every spring. We are excited to announce that this event will be back to its usual in-person set up, at the Sulphur Spring shop.
The shop is located to the immediate west of Sulphur Spring Conservation Area, on Grey Road 28 off of Grey Road 10, south of Hanover. Follow the signs! Click the link for the map to the location.
---
There is limited stock available to be sold on a first come, first serve basis. Stock is available to buy as as individual trees or shrubs, or in larger numbers. There is no pre-order. There is no tax, and this sale is non-refundable. Payment will be accepted by cash, cheque or card on site.
---
A wide range of naturalized species will be available; coniferous, deciduous trees and wildlife shrubs. They will range in size from seedlings to 8'; from bare root, to potted to balled and burlapped. SVCA staff will be on site, ready to help you load up heavier orders.
---
We are looking forward to seeing you again!