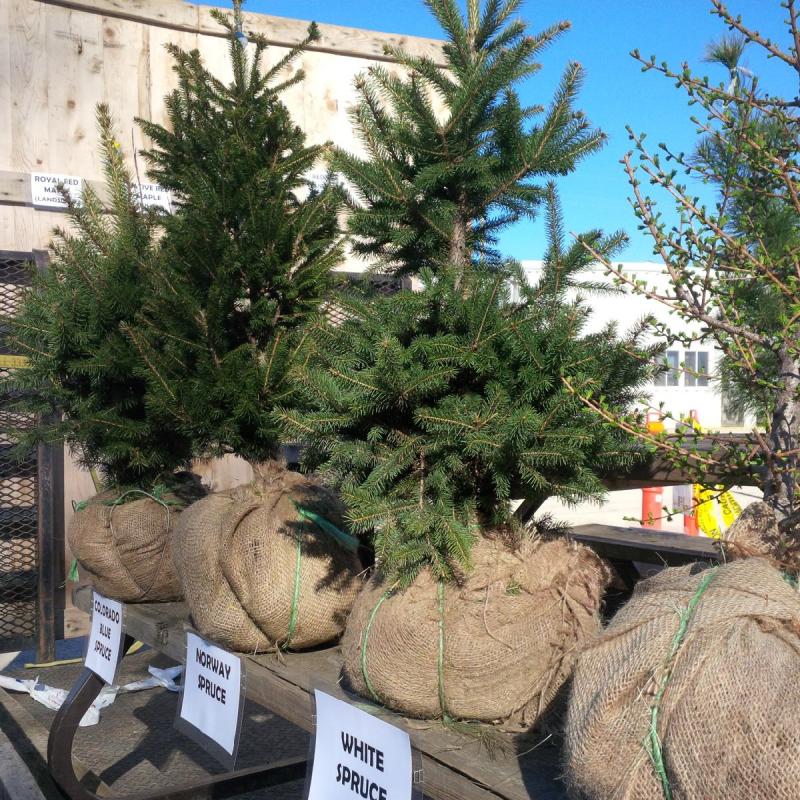 This year's Arbour day tree sale was held Saturday, April 29th, 2023 from 8am until noon, at the Sulphur Spring Shop south of Hanover.
To find out about the 2024 sale, subscribe to this page to receive updates!
The SVCA Arbour Day tree sale occurs annually every spring.
We want to extend a big thank you to everyone who came out to the SVCA Arbour Day Tree Sale on April 29th, 2023.
---
It was great to see so many people coming together to celebrate the beauty of trees and the importance of sustainability. We hope you had a wonderful time taking home your new trees and that they bring you joy and shade for years to come. We also want to thank our dedicated volunteers who worked tirelessly to make the event run smoothly. Your hard work and enthusiasm are what make events like this possible!
Remember, the best time to plant a tree was 20 years ago, but the second best time is today!
So, let's continue to work together to make our world a greener and healthier place.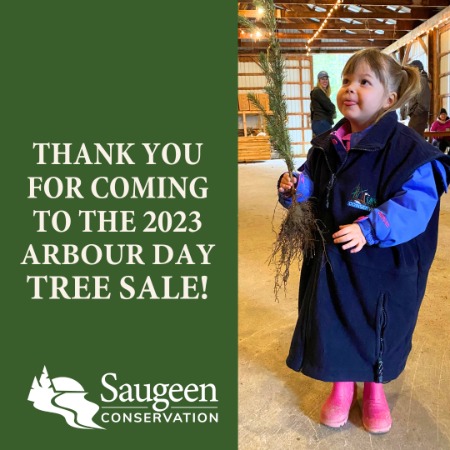 ---
The shop is located to the immediate west of Sulphur Spring Conservation Area, on Grey Road 28 off of Grey Road 10, south of Hanover. Click the link for the map to the location.
---
There is limited stock available to be sold on a first come, first serve basis. Stock is available to buy as as individual trees or shrubs, or in larger numbers. There is no pre-order. There is no tax, and this sale is non-refundable. Payment will be accepted by cash, cheque or card on site.
---
A wide range of naturalized species are typically available; coniferous, deciduous trees and wildlife shrubs. They will range in size from seedlings to 8'; from bare root, to potted to balled and burlapped. SVCA staff will be on site, ready to help you load up heavier orders.
Species often include:
Seedlings: red pine, white pine, norway spruce, white spruce, tamarack, bitternut hickory, black cherry, black walnut, bur oak, red oak, silver maple, sugar maple, sycamore.
Wildlife seedling shrubs: nannyberry, red osier dogwood.
Whips: black cherry, red oak, red maple.
Landscape stock: white cedar, white pine, colorado blue spruce, white spruce, norway spruce, tamarack, sugar maple, red maple, red oak, white oak, white birch.