Water Quality Demonstration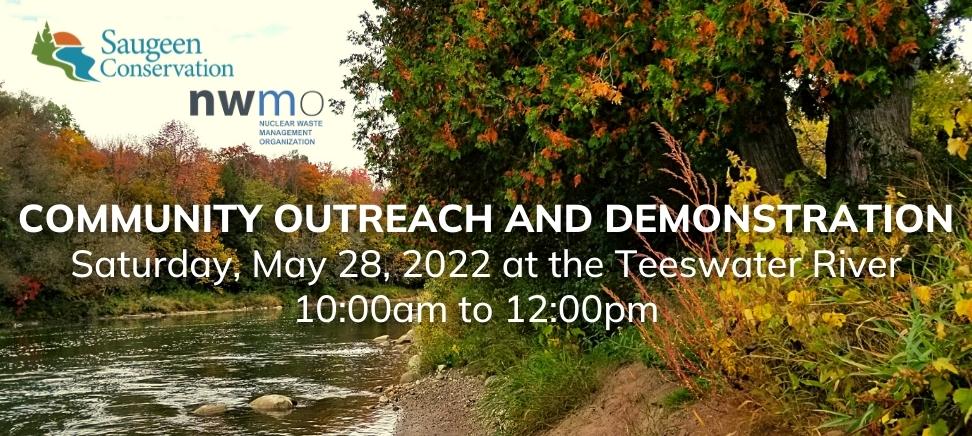 Community Outreach and Demonstration Event
Join Nuclear Waste Management Organization (NWMO) and Saugeen Valley Conservation Authority (SVCA) on Saturday, May 28th, 2022 from 10:00am until 12:00pm at the Teeswater River, for a community outreach and water quality sampling demonstration.
In concert with Nuclear Waste Management Organization (NWMO), Saugeen Conservation is holding this
event to provide the public with the opportunity to observe surface water quality sampling techniques, and to use the sampling equipment themselves. Staff will be present from NWMO and SVCA to share information on the water quality sampling work being done in the area, discuss the parameters of the study, the benefits of data collection, and to answer questions.
This outreach and demonstration day is free to the public.

For more details please visit:
www.saugeenconservation.ca/waterquality/

For more information please contact:
Jo-Ann Harbinson, Coordinator, NWMO Aquatic Programs Saugeen Valley Conservation Authority
Email: jo.harbinson@svca.on.ca
Cell: 519-369-4284