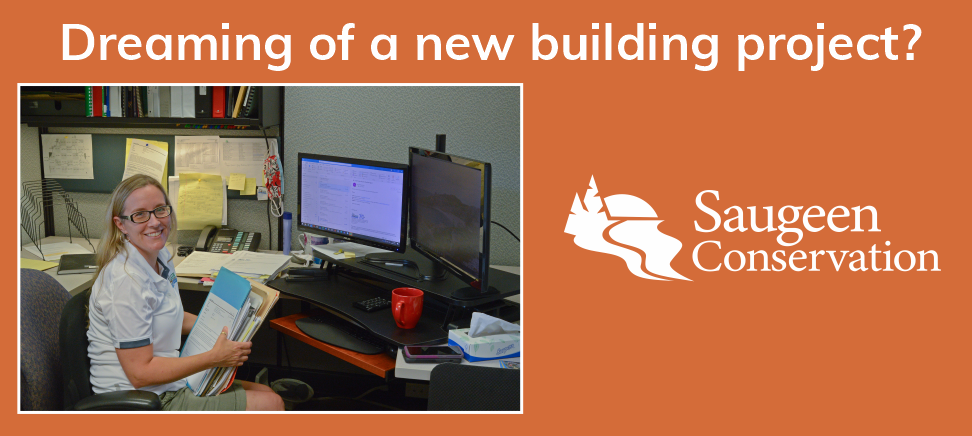 It's that time of year again! The weather is warming , the days are growing longer and you may find yourself dreaming of a new building project – a new house, workshop, or maybe even that pool you've been saving up for.
If you are in a SVCA regulated area, please know, SVCA staff are excited to help you with your project!
With so many other landowners in our watershed looking forward to starting a new build, our Planning and Regulations department becomes exceptionally busy this time of year. As such, our staff ask for your patience and understanding as we work diligently to try to meet all our landowners needs, including yours!
We wish you the best of luck with your project!
Visit our website for more information: Applying for a Permit - Saugeen Valley Conservation Authority (saugeenconservation.ca)