Camping Reservations Open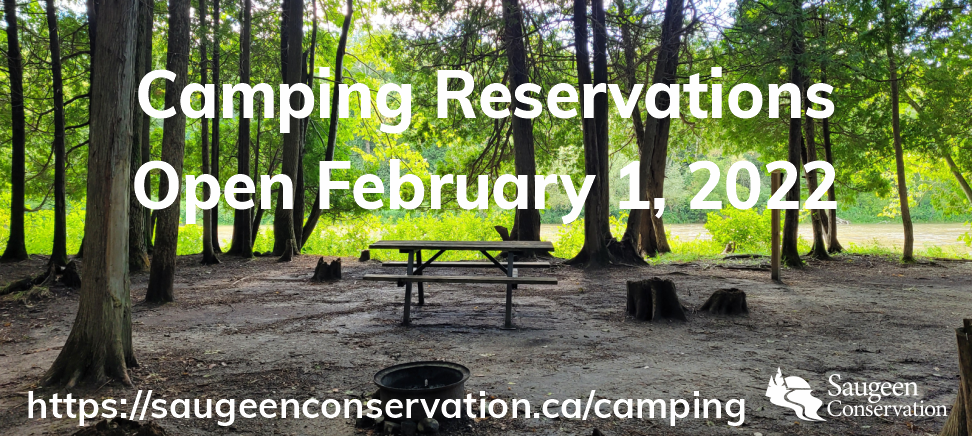 Our campground reservation system opens on February 1, 2022 for Durham and Saugeen Bluffs Conservation Areas.
For more information, please visit our camping page. To reserve your site, visit our reservation system anytime after February 1, 2022.
Can't wait to welcome you to our parks this spring!