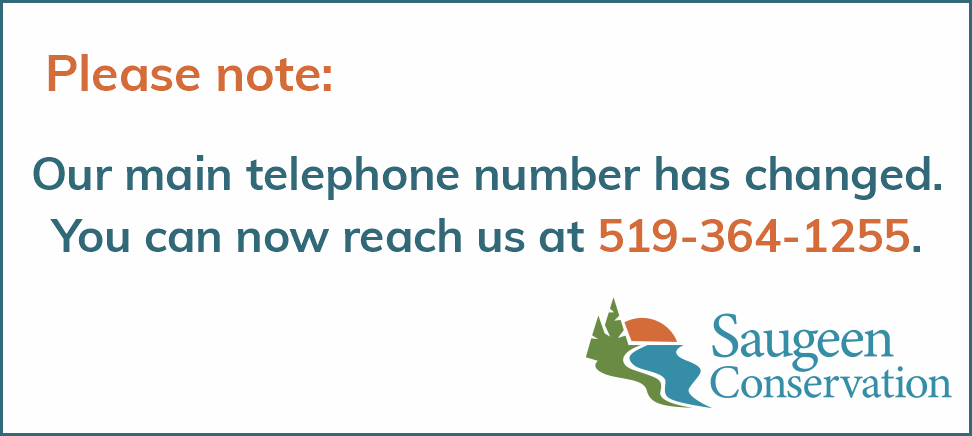 Posted on Monday, February 28, 2022 03:38 PM
Please note that as of today, our telephone number has changed from 519-367-3040 to 519-364-1255.
You can visit our Contact Us page for extensions for each staff member, or cell phone numbers if they do not have an extension assigned.

Posted on Tuesday, November 09, 2021 12:20 PM
PRESS RELEASE
For Release: Immediately
November 9, 2021
Saugeen Conservation Launches New Website and Unveils Logo
South Bruce - Saugeen Valley Conservation Authority (SVCA) is excited to announce the launch of its new website, www.saugeenconservation.ca and its new logo. One of Ontario's 36 conservation authorities, Saugeen Conservation has not had a refresh of its inaugural website in several years and an assessment of its logo in 20 years. ...