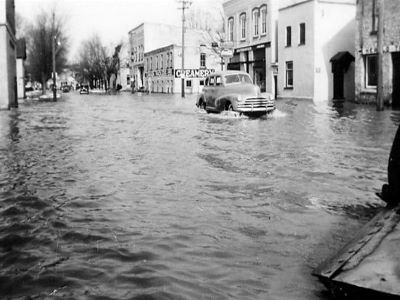 Saugeen Conservation is a non-profit organization established in 1950 by the Town of Walkerton and surrounding municipalities in response to problems associated with flooding.
Mr. Irwin Lobsinger, a life long resident of Walkerton, and one of the most prominent figures in the formation of the Authority, initiated a meeting of surrounding municipalities in November 1949.
One of the first projects of the newly formed Authority was to develop a dyke system around the Town of Walkerton to decrease and/or eliminate flooding potential within the Town.
SVCA still manages natural resource features that are important for sustaining water quality through watershed planning, stewardship, environmental monitoring, and management of conservation.